Route 66 RV Network

RV Dynasty is a proud member of the Route 66 RV Network. The ROUTE 66 RV Network covers travelers no matter where they travel. Our large network of dealers in the United States, combined with our alliance with the RV Care Network in Canada, provides over 150 locations and 1,200 dealer service bays across North America to make sure that wherever the road may take you, you can count on us!
Find the closest dealer to you or where you are traveling with the Dealer Locator Button below!
Customer Care Promises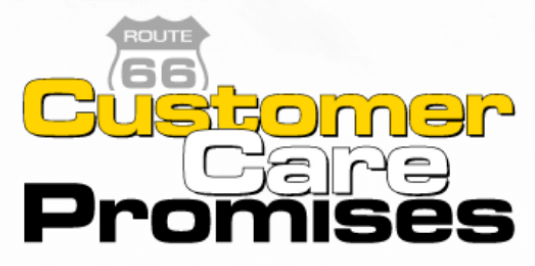 You'll be treated by every ROUTE 66 dealer as though you purchased your RV from them.
You'll get a discount on non-sale parts/accessories purchased over the counter in ROUTE 66 stores (not including service and special order parts).
Every effort will be made to diagnose your RV's problem and place it in the service schedule within one service business day of your arrival.
We will assist you in securing nearby accommodations and local transportation, if needed, while the service is being completed.
We will make arrangements for you with another local service provider if that ROUTE 66 member dealer is unable to perform the service due to manufacturer warranty or other service requirement.
We will honor the ROUTE 66 RV Network Ten Commitments as stated on posters displayed in all network dealerships.